Meet the Practitioners
About your treating Practitioners: Dr. Vivian Tam (CM) & Dr. Melanie Milne (CM)
Dr. Vivian Tam
Dr. Vivian Tam is a Doctor of Chinese Medicine and is Melbourne's leading Cosmetic Acupuncturist. She places a strong emphasis on promoting good health and working with the body in order to achieve optimal results in external appearance.
Dr Vivian Tam is a highly respected industry leader and educator in the Australian Cosmetic Acupuncture industry, running seminars across Australia to educate practitioners and students the best in Facial needling techniques and protocols. She is highly regarded for her experience, knowledge and expertise in Facial Rejuvenation and practitioners from all across Australia travel to attend her engaging and practical seminars.
She is a registered practitioner with the Chinese Medicine Registration board of Australia, Australian Health Regulation Agency and an accredited member of the Australian Acupuncture and Chinese Medicine Association (AACMA).
She is passionate about what she does, so much so that if she did not make a career out of it, she would have been happy just to have the knowledge and practice Chinese Medicine to look after herself, her friends and her family's health and wellbeing.
Combining her experience and knowledge in Western and Chinese Medicine along with her caring and sensitive approach to patients, she is confident in achieving real, long lasting results using Chinese Medicine and Acupuncture treatment.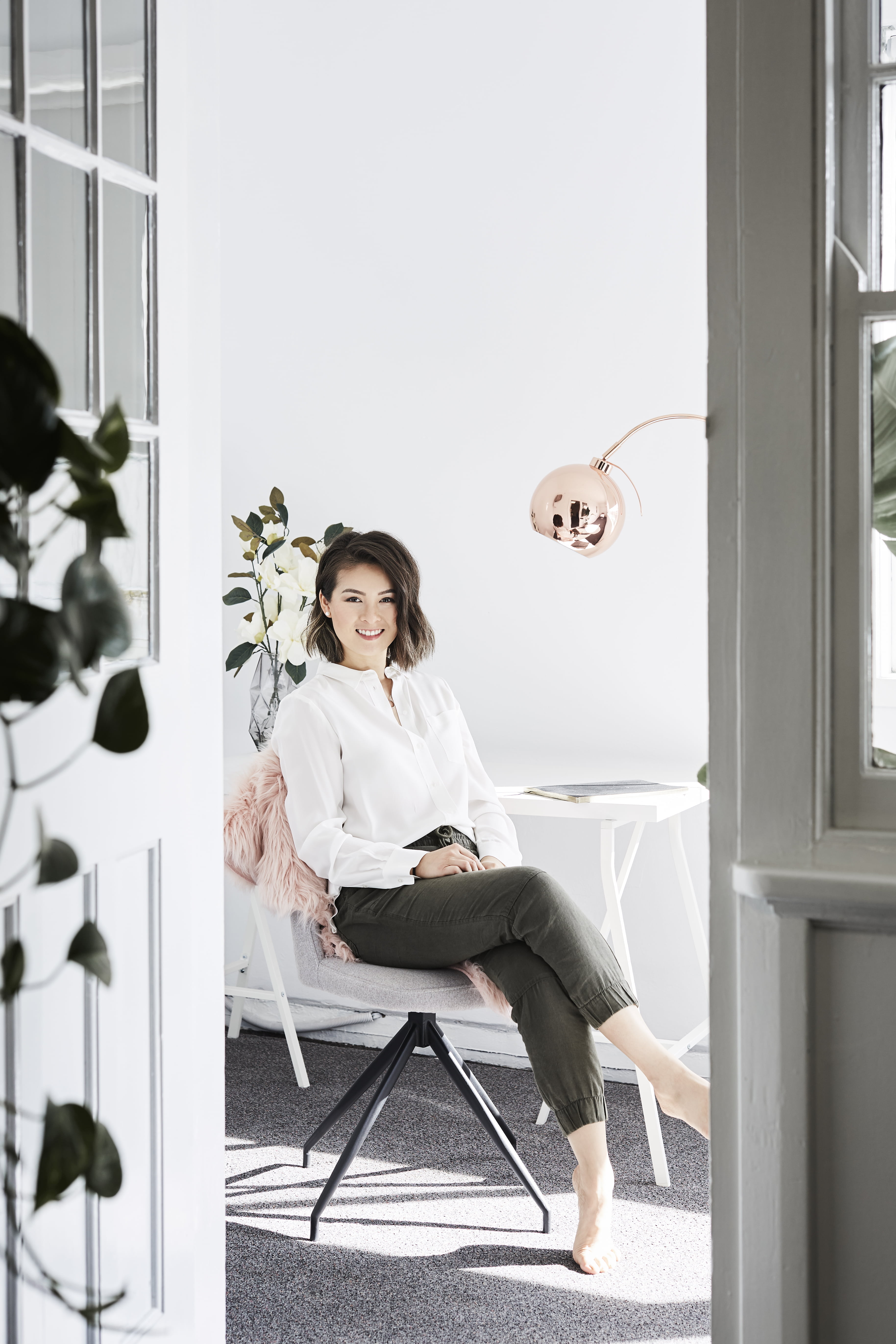 Dr. Vivian Tam
Doctor of Chinese Medicine & Acupuncturist
Education
Dr. Vivian Tam (TCM) graduated from a 5 year degree at RMIT Melbourne and holds a double bachelor degree in Chinese Medicine and Human Biology. The two degrees together allow her to have a good understanding of what I she is treating and how the body works and responds to different things. She went on to complete a clinical internship at the Jiangsu Provincial Hospital of Traditional Chinese Medicine in Nanjing, China where she gained invaluable experience working with experienced and very knowledgeable doctors in the country that started it all.
She went on to further her training in a very specialised field of acupuncture called Constitutional Facial Rejuvenation Acupuncture, also known as Cosmetic Acupuncture. Dr. Vivian attends education seminars and courses throughout the year in Chinese Medicine, Acupuncture, and Cosmetic Acupuncture, always striving for the best outcomes and care for her patients.
How it all started
Dr. Vivian Tam often gets asked how she got into Chinese Medicine and Acupuncture. Her father is a Chinese Medicine Doctor, so she grew up with Chinese Medicine and its theories her whole life.
"My father told me a story about a very severe leg infection he had when he was young and was told he required an amputation as it had infected bone and it would continue to spread. His mother found a Chinese Medicine Doctor who treated him back to good health and saved his leg. Nothing that drastic had happened to me, but I have been taking Chinese medicine for as long as I can remember."
Her interest in Cosmetic Acupuncture came from treating her own skin with Chinese Medicine. "I suffered from Acne when I was growing up, all the way into my early adult life. I had tried everything- creams, lotions, potions, the pill, antibiotics, you name it. It wasn't until I started practice that I started using Chinese Medicine to fix my imbalances to treat my acne. In a matter of weeks my skin had settled down and my acne completely disappeared after several months. I haven't really had a problem ever since, and that was how I knew I wanted to help other people with something I know works and have first hand experience with."
Dr. Melanie Milne
Dr. Melanie Milne (Chinese Medicine) is dedicated to offering natural skincare solutions for her patients, using the principles of Traditional Chinese Medicine (TCM). Believing that in order to resolve patterns of disharmony one must treat the root cause, not just the symptom.  Cosmetic facial acupuncture is an area Dr. Melanie Milne feels passionate about. She has invested much time studying how to improve skin health naturally, inspired by the lack focus on internal health in the skincare industry. Dr. Melanie Milne loves sharing her knowledge and educating her patients, encouraging people to embrace their own unique beauty.
Her love of Chinese Medicine was first realised upon returning home to Melbourne after living abroad. "It was a horrible time for me, I was stuck in between two places. I felt lost and miserable. At the time I was having some digestive issues and a friend suggested I try acupuncture. Im open to trying new things so I booked in to see the doctor and it literally changed my life. The profound transformation I experienced during that first treatment was my sign. I knew I had to learn the art of Chinese Medicine so I could share it with as many people as possible."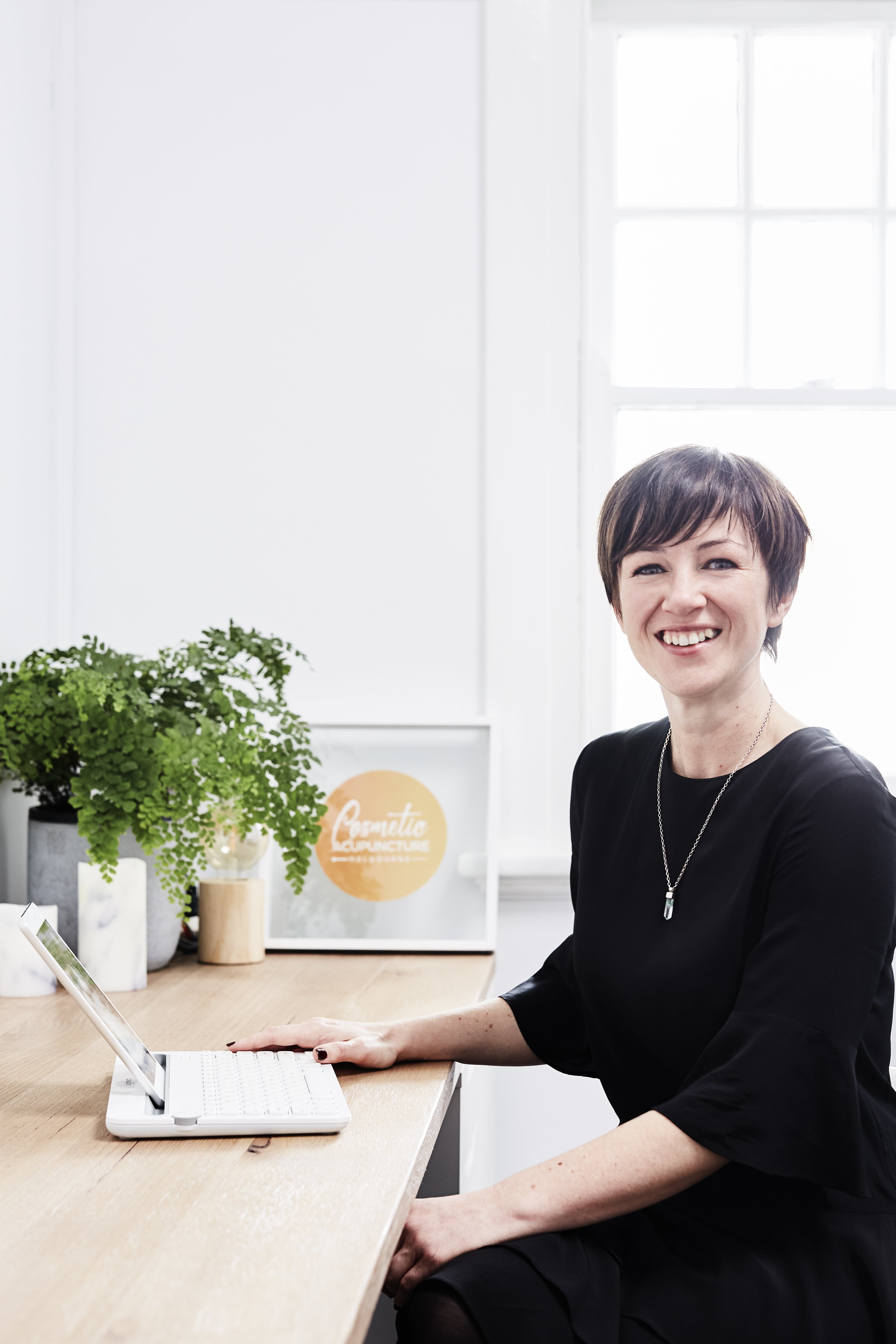 Dr Melanie Milne
Doctor of Chinese Medicine & Acupuncturist
After graduating with a Bachelor of Health Science – Chinese Medicine from The Southern School of Natural Medicine (SSNT) Dr. Melanie Milne gained registration with the Chinese Medicine Registration Board of Australia, Australia Health Regulation Agency and is a member of Australian Natural Therapists Association (ANTA). Dr. Melanie Milne is particularly interested in the role of emotion as a source of disease. She believes the holistic approach to mental health in TCM offers people the chance for long term change.
Clinically Dr. Melanie Milne works with many people suffering with anxiety and other mood disorders, offering an integrative style of treatment based on individual needs. This compliments her facial acupuncture treatments by allowing patients an opportunity to reflect on any negative emotions around self image and self love. Dr. Melanie Milne is pleased to join the team at Cosmetic Acupuncture Melbourne to expand awareness of Traditional Chinese Medicine.